Customer Testimonials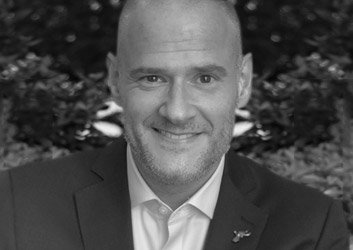 If you are like most consumers your search for a product or service probably involved reading other customers reviews. 
Reviews are candid; they are not published by the company promoting their product or service and they are not fluffed up with marketing lingo, jargon or meaningless buzzwords!  Most importantly they are the words of real people just like you.
One of the most persuasive pieces of content that a consumer will view is testimonials given by customers who have used the product or service.  Hence this Testimonial page.
Blueberry takes customer satisfaction seriously; treating our customers fairly is at the core of our business.  All our people firmly believe that every consumer deserves to receive the same, consistent high level of advice and service.


Christopher Moyse
Compliance & Operations Director
"On the matter of the re-mortgage, I think Charley is superb, great progress in a couple of days - so really enjoying working with her...she's a credit to your business!!!"
D L
"Jayne did all the hard work. She assessed my situation and advised me of the mortgages that best suited me. It was all quickly and efficiently completed."
L M
"Thank you so much Chris that is so nice of you. I am really happy and I would like to thank you and everyone else in the office for their help as I would have not done this without the help. Every one in the office is professional, helpful and very friendly."
A S
"Let me start by saying a massive Thank you to you all for the effort and support you have provided me during the purchase of my new home. Daily phone calls, thousands of questions can't thank you and Kim enough. Am really pleased with the outcome. Once again this has been a v stressful venture but with your teams support we successfully completed our journey. "
S S
"Myself and Jo just wanted to say a massive thank you to Jason for his efforts in raising the finance in order to proceed with the purchase, as we both know it's not straight forward any more and it certainly tested my determination, or maybe I'm just getting older!"
J & J M
"Perfect service...Marc was helpful and efficient and explained all the options. There were some issues around closing, while Marc was on vacation, but Kim handled these quickly and efficiently. "
D H
"Hi Marc, Hope your keeping well. Sorry I missed your call today, I have just had confirmation that we have now completed. Many thanks for your very professional help once again and smooth transaction. Once again Marc thank you for your help, much appreciated."
S&D W
"I have to say I was impressed by your service 2 years ago and it is just as good this year – great offers, excellent communications and everything is turned round so quickly. Great job – thank you."
M R-B
"Jayne searched the whole of the market for mortgages and gave me the one that suited my needs."
L Q
"Jayne basically did all the hard work, very little for me to do. She gave sound advice and is a pleasure to deal with."
S S
"Peter N was outstanding give the man a knighthood! Because of his due diligence, persistence and endless efforts I got a mortgage. I have already referred him to all my contacts"
D
"Marc is brilliant, exceptional client service. I have already recommended him to two other people."
N R
"Hi Marc, Now that the dust has settled, both metaphorically and literally, I just wanted to thank you very much for all your help and support over my mortgage application and the ultimate positive outcome. At times it was all quite overwhelming, so I was grateful for your friendly voice and clear approach at the end of the phone. Such a relief that it's done for now. Perhaps we will work together again when it's due for remortgaging, if you haven't run for the hills! Thanks again Marc, Kind regards"
P P
"Dear Blueberry, Just wanted to leave feedback on your companies services, in particular Marc. The whole process was extremely positive. All queries were answered quickly, my application was processed without any hassle and based on Marc's services I will be using blueberry mortgages on my next purchase. Kind regards."
J C
"We would like to say how happy we have been with the help and support we have received from Jayne Simmons through a long and at times frustrating time remortgage of our property. She has responded promptly to every email and call made to her and has always tried to resolve problems as they have arisen. She is a asset to your business. Many thanks"
D O
"Jayne immediately arranged to see me at my home and the following day she contacted the Halifax to implement adjustments to my mortgage that was about to end its term."
S S
"Good morning Chris I wanted to email you regarding Jayne Simmons. I called her early on Monday 4th April very upset that our mortgage provider had let us down and refused our mortgage application, Jayne was very keen and assured me that she would do her best to help. By 5pm that day she had a mortgage offer ready for us and all the paperwork followed very quickly after this. We are not yet at the end of the process but she has been amazing, very professional lovely to speak with she is very knowledgeable and has been very keen to answer any questions that I have. At every turn she has gone above and beyond to help and keep us updated. She really is a credit to you and this is not normally the kind of thing that I take upon myself to do but she deserves it and I will certainly recommend her and your company in the future" S C
"Dear Jayne Thank you so very much for all your help. We have indeed continued to think about our property finances, but we have become more inclined to use our own funds rather than use a mortgage facility. Your service was exceptional, and we thank you for it. Best wishes"
D G
"I would like to say a big thank you and your team for the yet again another professional transaction. It's been a rocky road to say the least, but we got there in the end !! - all thanks to you and your positive approach. Many thanks Marc and I will of course recommend you to others, I'm so relieved it is over, but I shall so miss our conversations lol!"
S W